Located at the corner of 17th Street and Glenarm Street in downtown's Central Business District, the 1925 building was the headquarters of Midland Savings and Loan. By the 1920s, the firm was the largest savings and loan in Colorado and one of the 45 largest in the nation. The building is an important example of Early Italian Renaissance Revival style design in Denver, adapted to a commercial building by the prominent architectural firm of Fisher and Fisher. Denver sculptor Robert Garrison created the distinctive terra cotta gargoyles which grace the penthouse.
The building housed offices through the 1990s when it was converted to apartments and then to 80 condominium homes in 2006. Residents enjoy an on-site gym, laundry facilities on each floor, and a stunning historic lobby.
Interested in learning more about the Midland Lofts Condos in downtown Denver? Feel free to send the form below or call us for rental and sales listing availability.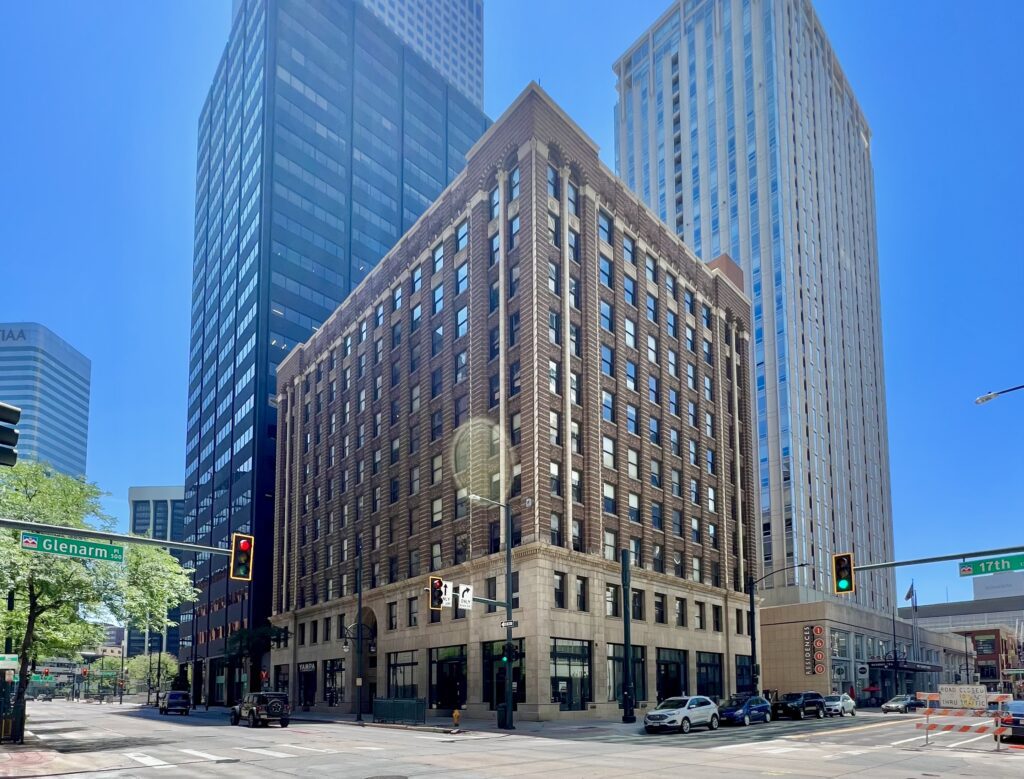 Our Available Listings