Located on the south-west corner of Little Raven Street and 16th Street, Riverfront Tower overlooks Riverfront Park and is home to 61 luxury condominiums. The 13-story building was developed by East West Partners in 2000 with Urban Design Group as the Architect and can be easily identified by its iconic clock perched atop the residences and is illuminated at night. On-site amenities include Concierge services, parking garage, and resident storage. Homes here also boast larger than normal downtown condominium square footage and grand floor plans.
Residents can enjoy easy access to downtown via the Millennium Bridge, an easy walk to neighborhood hot spots like Union Station, Whole Foods, and the Light Rail Station. Nearby Platte Street offers coffee shops, local restaurants, Denver Beer Co, REI, and co-working office spaces.
If you would like availability information about leasing or purchasing a condo in this building feel free to call us anytime or complete the form below and we will be happy to help!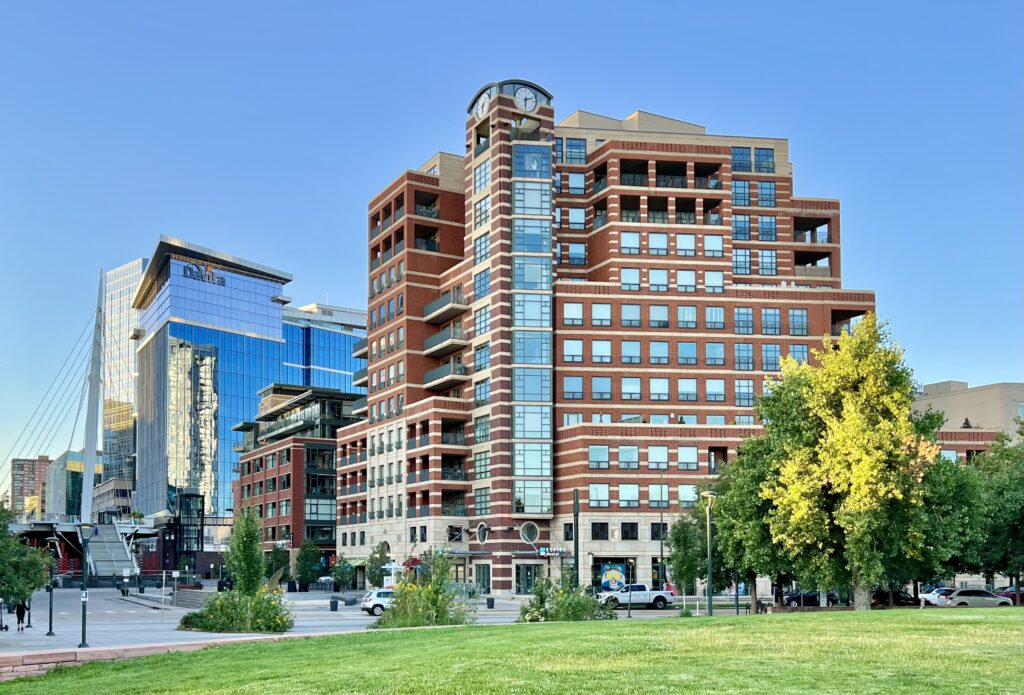 Our Listings