Market Update – The Colorado Association of REALTORS May Market Trends Report reveals price reductions and lower average sales price from April and March, indicating we likely hit a peak sometime around the turn of the first quarter. While inflation fears and rising interest rates may contribute to calmer markets ahead, by no means are we shifting to a Buyer's market at this time because there is still significant need and demand for housing inventory. The rate hike increase was intended to help cool a frenzied market into correction and it did just that so Brokers will need to price more carefully and set realistic expectations about conditions ahead for buyers and sellers.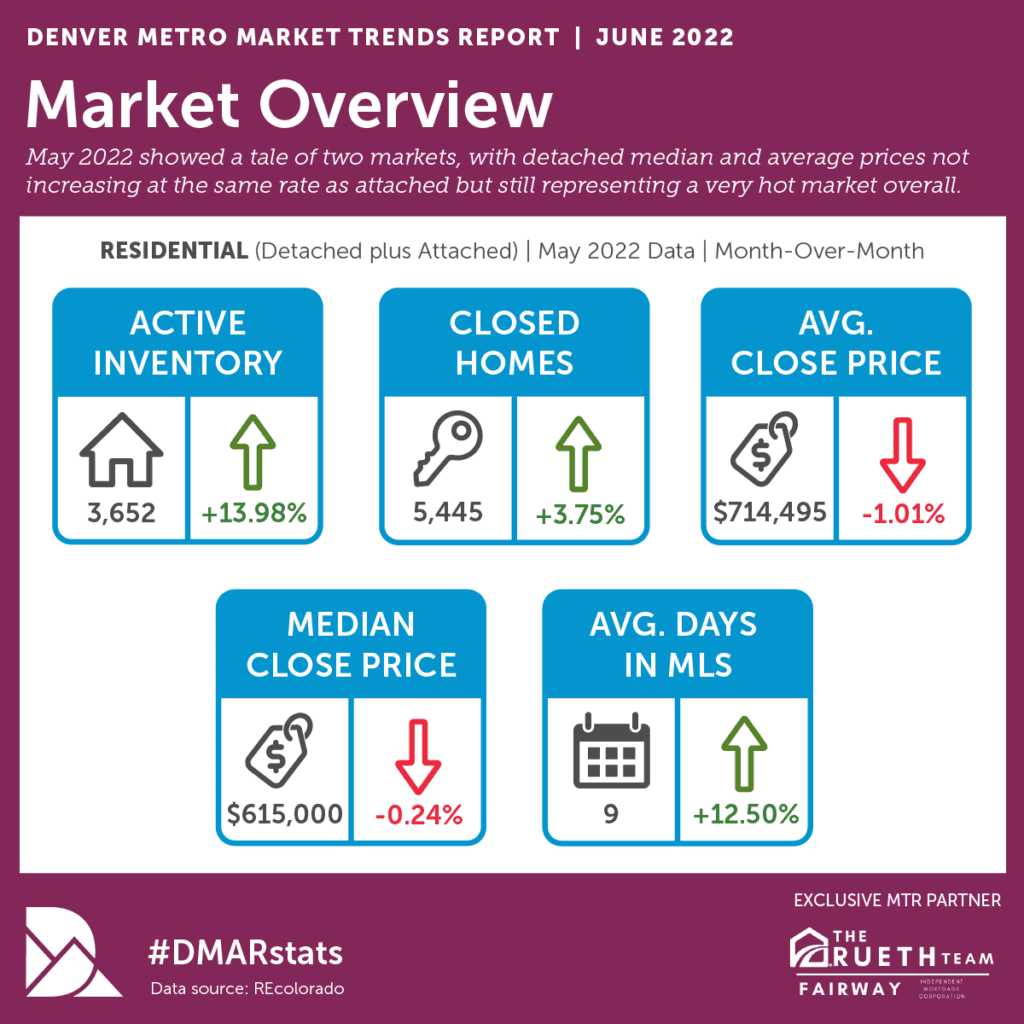 Development News – Earlier this month the Denver City Council approved the "Expanding Housing Affordability" policy in Denver. The measure requires any new residential developments with 10 or more units to designate a certain number of those units as affordable housing, whether the project is for rent or for sale. The ordinance goes into effect July 1, so developers have until June 30 to submit projects in order not to fall under the new affordable housing requirements – a total of 82 concept plans had been submitted between the month of May and first week of June, all of which eventually need to be approved by August 2023.

Landlords / Denver Residential Rental Licensing Program –You may receive a letter in the near future identifying you as a stakeholder in the City and County of Denver's Residential Rental Property Licensing Program. The licensing program launched in March as part of Denver's drive for compliance with minimum housing standards. Every property in Denver that is offered for rent for more than 30 days will be required to have a residential rental property license. Any property with more than one unit that is being offered for rent at the same location must have a license application for that property by January 1, 2023, and single-unit properties being offered for rent must have a license application for that property submitted by January 1, 2024.