The Acme Building was built in 1909 as a five-story brick warehouse by Gustavius Von Brecht, who purchased the Austin Candy Company in 1914. Von Brecht renamed the building to the Brecht Candy Company. By 1923, the company's annual output was 3 million pounds of candy, all made with pure Colorado sugar. The plant was a marvel of modern machinery methods and scientific management and employed over 225 people. In 1952 a Nashville food broker purchased the Brecht Candy Company, which had become the largest candy maker in the region. Acme Upholstery Company took over the lease and added its name to the tower. In 1968, the ACME Upholstery Company introduced yards of fabric, mattress ticking, and eventually foam cushioning to a growing Metro Denver. ACME is now the name that lives on the building established by Gustavas Von Brecht more than eighty years ago. The Volker Building was built in 1907 by William Volker and Company, a manufacturer of venetian blinds. Its second story entrance was the original main entry to the now demolished 14th Street viaduct; what is now the freight entrance served by a rail spur from nearby Union Station. The building was later used by Weicker Moving & Storage and the Wagner Furniture Company.
In 1992 the building was converted to residential lofts and today the building is home to 28 of lower downtown Denver's most authentic loft residences in the city.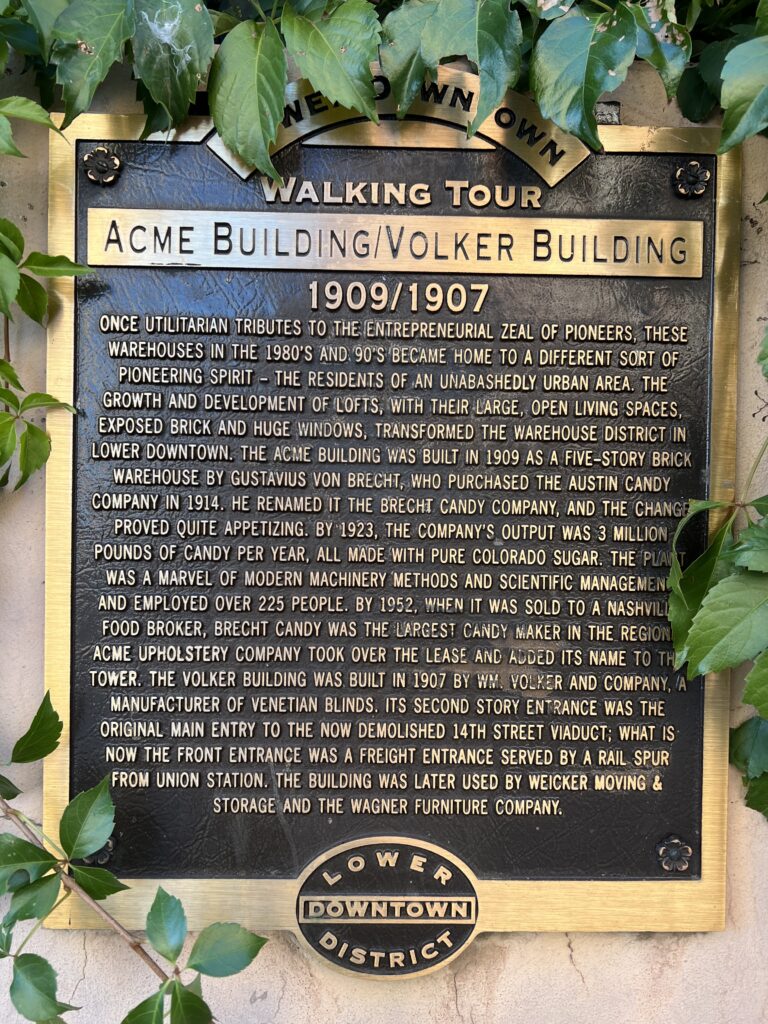 Interested in leasing or purchasing a loft at Acme Lofts? Feel free to call us or use the form below to learn about current availability!